Personalized stamps
"Personalized stamp" service offers to everybody the possibility to convert the favorite picture into a exclusive stamp. This is due to the fact that S.E. Posta Moldovei launched on 5 August 2009 the first issue of personalized stamps. 
The personalized stamps are more than a usual stamp. Apart from the fact that they can be collected, they can also present, in essence, an unusual individual and philatelic gift.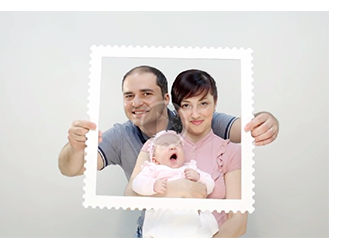 The "Personalized stamp" service provides its products for natural as well for legal persons.
By launching the service in Republic of Moldova, S.E. "Poşta Moldovei" aligns itself with highly developed countries, already issuing personalized stamps such as France, Austria, Belgium, Finland, Sweden, Canada and USA.
The personalized stamps can be ordered at "Personalized stamps" Bureau situated at the following address: 134 Ștefan cel Mare și Sfânt, av., Chișinău, within the post office MD-2012. The Bureau is opened from Monday to Friday, from 08.00 to 17.00; break time: 12.00 - 13.00. 
More related information could be found at: